More '03 Jeep "Expedition" Grand Cherokee Episodes
Xtreme 4x4 Builds
Parts Used In This Episode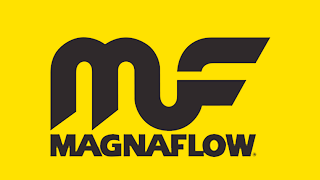 Magnaflow
Exhaust System, Cat-Back, Stainless Steel, Polished Stainless Tip, Jeep, Grand Cherokee, 4.0 Kit
EBC Brakes
Brake Pads, Greenstuff 6000 Series, Front, Jeep, Grand Cherokee, Set
EBC Brakes
Brake Pads, Greenstuff 6000 Series, Rear, Jeep, Grand Cherokee, Set
EBC Brakes
Brake Rotors, Slotted, Dimpled, Iron, Black Zinc Plated, Front, Jeep, Grand Cherokee, Pair
EBC Brakes
Brake Rotors, Slotted, Dimpled, Iron, Black Zinc Plated, Rear, Jeep, Grand Cherokee, Pair
Mickey Thompson
Tire, Baja Radial MTZ, LT 285/70 R17, Radial, D Load Range, Q Speed Rating, Outline White Letters, Each
Super Chips
Computer Programmer, Flashpaq Tuner, AMC/Mopar, Each
ARB 4x4 Accessories
ARB Air Locker Dana 35 27 Spline 3.54 & Up (RD102)
ARB 4x4 Accessories
ARB Fridge Freezer 37 Qt, 120V AC & 12/24V DC, (10800352)
ARB 4x4 Accessories
Radius Tab Fits 1 1/4" Tubing"
Campa USA
Expedition trailer tailored to each customers specific needs
Rusty's Off Road
Custom tubular/plate front bumper with winch mount, black powder coated, WJ
Rusty's Off Road
Custom tubular/plate rear bumper with D-rings, black powder coated, WJ
Rusty's Off Road
WJ Grand Cherokee 6.5" Long Travel Kit
Trasharoo
Trasharoo Spare Tire Trash Bag (TAN)
Episode Transcript
(ANNOUNCER)>> YOU COULD GO CAMPING IN A NICE SPACIOUS R/V, BUT YOU'LL HAVE A LOT MORE FUN IN ONE OF THESE. FOLLOW YOUR OWN PATH TO ADVENTURE AND EXPLORE THE WILDERNESS AS LONG AS YOU LIKE, ALL WITH YOUR EXPEDITION SUV. TODAY ON XTREME 4X4 WE TEST OUR WJ ON THE ASPHALT, IN THE MUD, AND OF COURSE ON THE ROCKS.

(IAN)>> WHOA, THAT TRAILER WAS IN THE AIR!

(IAN)>> EVERY NOW AND AGAIN THE WORLD OF OFF ROADING IS BASICALLY TURNED ON ITS HEAD. IT HAPPENED IN COMPETITIVE WHEELING WHERE GUYS TOOK PURPOSE BUILT ROCK CRAWLERS AND CONVERTED THEM INTO KIND OF A HYBRID DESERT TRUCK TO COMPETE IN THE ULTRA FOUR SERIES. NOW SOMETHING VERY SIMILAR TO THAT IS HAPPENING RIGHT NOW IN THE WORLD OF TRAIL RIDING. GUYS DON'T WANT TO GO OUT AND JUST SPEND A DAY IN THE WOODS. THEY WANT TO SPEND AN ENTIRE WEEKEND, OR MAYBE EVEN WEEKS DOING WHAT'S CALLED EXPEDITION OFF ROADING. NOW TO DO THIS YOU NEED A VERY SPECIFIC VEHICLE. NOW WE DECIDED IT WAS TIME TO BUILD. SO WE WENT OUT AND PICKED UP THIS JEEP GRAND CHEROKEE. TO KICK THINGS OFF WE TOSSED ON A RUSTY'S OFF ROAD SIX AND A HALF INCH LONG ARM SUSPENSION SYSTEM TO MAKE ROOM FOR SOME 33 INCH TALL MICKEY THOMPSON TIRES. THEN TOSSED SOME BODY PROTECTION AT IT FRONT AND REAR WITH SOME HEAVY DUTY BUMPERS. THEN WE THREW IN SOME ARB AIR LOCKERS AND 4.88 GEARS IN BOTH THE REAR AND FRONT AXLE. NOW THE UPGRADES WE'RE GONNA DO TODAY PRETTY MUCH CAN APPLY TO ANY RIG THAT'S GONNA DO SOME LIGHT DUTY TOWING OUT ON THE HIGHWAY. WE'LL UPGRADE THE BRAKES, HUNT DOWN A LITTLE EXTRA POWER FROM THE ENGINE, AND THEN LOAD UP THE ENTIRE PACKAGE, HEAD OUT INTO THE WOODS.

THE BRAKES ON THE JEEP WJ ARE ACTUALLY PRETTY GOOD STRAIGHT FROM THE FACTORY. AS A MATTER OF FACT A POPULAR UPGRADE IS TO PULL THE BRAKE PACKAGE OFF OF THE GRAND CHEROKEE AND SWAP IT ONTO THE SMALLER STANDARD CHEROKEE OR XJ. THE REASON GUYS DO THAT IS THE ROTOR ITSELF IS A LITTLE BIT LARGER AND IT HAS A TWO PISTON CALIPER UP FRONT. BUT SINCE WE'RE GONNA BE PULLING A TRAILER WITH THIS TRUCK, WE DECIDED UPGRADING THE BRAKES WAS JUST A GOOD IDEA. WE'RE GONNA TRADE THE ROTORS OUT FRONT AND REAR FOR THESE NEW EBC SPORT ROTORS. THEY'RE DIMPLED AND SLOTTED TO HELP THE OFF GASSING THAT HAPPENS WHEN YOU BRAKE TO ESCAPE FROM THE ROTOR AND IMPROVE THE BRAKING FORCE. WE'LL ALSO UPGRADE THE PADS ALL THE WAY AROUND WITH THE EBC GREEN STUFF PAD. NOW WHAT MAKES THESE PADS SO SPECIAL IS THIS BREAK IN COATING THAT IS RIGHT ON TOP OF THE PAD. NO MATTER WHAT TYPE OF BRAKE PADS THAT YOU SWAP INTO YOUR CAR, YOU NEED TO BREAK THEM IN OR BED THEM TO THE ROTOR. NOW THAT CONSISTS OF BASICALLY TAKING THE VEHICLE FROM HIGHWAY SPEED DOWN TO ZERO JUST A FEW TIMES TO HEAT UP THE PAD. BY USING THE PADS THAT HAVE A BREAK IN COATING ON THEM ALREADY, IT SPEEDS UP THAT PROCESS, WILL BED THE PADS TO THE ROTOR SOONER, AND IMPROVE YOUR BRAKING RIGHT OUT OF THE BOX. AFTER CLEANING AND INSPECTING THE EMERGENCY BRAKE SHOES, THEY'RE ADJUSTED UNTIL THERE'S A SLIGHT DRAG ON THE INSIDE OF THE NEW ROTOR. THEN THE NEW PADS ARE SIMPLY SLID ONTO THE CALIPER. WITH OUR BRAKES UPGRADED TO HELP OUR TRUCK AND TRAILER STOP, WE CAN NOW FOCUS ON ADDING A LITTLE BIT OF EXTRA POWER. NOW IF YOU GUYS REMEMBER, WE ORIGINALLY TALKED ABOUT PERFORMING A VEIGHT SWAP ON THIS RIG. BUT IF YOU'RE LIKE US AND YOU WANT TO KEEP YOUR TRUCK 50 STATE LEGAL, YOU END UP WITH VERY LIMITED OPTIONS AS TO WHAT VEIGHT YOU CAN SLIDE UNDERNEATH THE HOOD. AND THE WHOLE IDEA OF AN ENGINE SWAP WAS STARTING TO GET VERY COMPLICATED AND PRETTY EXPENSIVE. CONSIDERING OUR FOUR LITER'S WORKING JUST FINE, WE'RE GONNA LEAVE IT THERE AND JUST THROW SOME UPGRADES AT IT. NOW WHAT WE HAVE HERE IS A PRETTY TYPICAL PACKAGE FOR THAT FOUR LITER ENGINE. IT STARTS RIGHT UP FRONT WITH A K&N COLD AIR INTAKE. THIS WILL DELIVER CLEAN, COOL AIR DOWN TO THE THROTTLE BODY AND THE AIR FILTER IS WASHABLE AND REUSABLE, AND THAT'LL SAVE US ON MAINTENANCE COSTS IN THE FUTURE. THE EXHAUST IS A MAGNAFLOW FULL STAINLESS STEEL CAT BACK KIT. IT'LL FLOW BETTER THAN THE FACTORY EXHAUST, AND MORE IMPORTANTLY IT'LL BOLT RIGHT UP BEHIND OUR FACTORY CATALYTIC CONVERTER KEEPING OUR TRUCK 50 STATE LEGAL. NOW WE'RE GONNA FINISH THE WHOLE THING OFF WITH A SUPERCHIPS FLASH PACK PROGRAMMER. THIS WILL ALLOW US TO ADD A LITTLE BIT EXTRA POWER TO THE ENGINE BUT WE CAN ALSO ADJUST THE SPEEDOMETER AND THE SHIFT POINTS IN THE TRANSMISSION BECAUSE WE SWAPPED THOSE DIFFERENT GEARS AND THOSE LARGER WHEELS AND TIRES. NOW THERE'S NO WAY WE'RE GONNA GET AS MUCH POWER OUT OF A FOUR LITER WITH THESE UPGRADES AS WE WOULD BY SWAPPING IN A VEIGHT. BUT CONSIDERING THAT YOU CAN DO THIS IN JUST ONE DAY IN YOUR DRIVEWAY AND A VEIGHT SWAP IS GONNA TAKE YOU AT LEAST A COUPLE OF WEEKS, THIS IS THE RIGHT WAY TO GO. ONCE A TRUCK'S EXHAUST HAS A FEW MILES ON IT, THE BEST WAY TO GET IT APART IS WITH A GOOD OLE ACETYLENE TORCH.

THE NEW EXHAUST SYSTEM REUSES ALL THE FACTORY SPRING HANGERS, AND THE MUFFLER ATTACHES RIGHT BEHIND THE FACTORY CAT. THE COLD AIR KIT IS A VERY SIMPLE INSTALLATION. WITH THE FACTORY AIR BOX OUT OF THE WAY, THE NEW K&N TUBE IS ATTACHED TO THE TOP OF THE THROTTLE BODY AND A FREE FLOWING OPEN ELEMENT AIR CLEANER IS PUT IN ITS PLACE.

(ANNOUNCER)>> UP NEXT, WE FIND A PLACE FOR OUR TOYS, OUR TRASH, AND A NICE COLD BEVERAGE.

(IAN)>> SO WITH OUR WJ ALL BUTTONED UP, WE CAN NOW GET EVERYTHING TOGETHER THAT WE'RE GONNA NEED FOR A GOOD CAMPING ADVENTURE. BUT REMEMBER, WE'RE NOT GONNA LOAD IT INTO THE CHEROKEE. WE'RE GONNA PUT IT ALL INTO OUR CAMPA CUB EXPEDITION TRAILER. THAT WAY IT IS ALWAYS READY TO GO AT THE DROP OF A HAT, AND WE STILL HAVE A GOOD TRUCK TO DRIVE EVERY SINGLE DAY. NOW THE TRAILER, IT'S GREAT RIGHT OUT OF THE BOX. YOU CAN PROBABLY HAUL EVERYTHING YOU NEED TO GO CAMPING. BUT JUST LIKE A GOOD RIG, WE CAN MODIFY IT, MAKE IT BETTER, AND WHAT YOU DO TO CHANGE IT ALL DEPENDS ON WHAT YOU'RE GONNA TAKE TO THE TRAIL. ONE OF THE BEST WAYS TO DETERMINE HOW MUCH MODIFICATION YOU'RE GONNA NEED TO DO TO YOUR EXPEDITION TRAILER IS TAKE ALL THE POSSIBLE THINGS YOU'D WANT TO TAKE ON AN ADVENTURE WITH YOU AND JUST LAY IT OUT TO SEE WHERE THEY'RE GONNA GO. NOW OBVIOUSLY YOU DON'T NEED TO TAKE A TENT WITH YOU CAUSE THE TRAILERS GOT ONE BUILT ONTO THE TOP OF IT. BUT BY HAVING ONE WITH YOU, IT JUST MEANS MORE PEOPLE CAN GO WITH YOU WHEN YOU'RE ON A CAMPING TRIP. AND EVERYTHING ELSE LIKE COOLERS, BACK PACKS, EVEN YOUR CLIMBING GEAR CAN EASILY FIT INTO ONE OF THE STORAGE BINS ON THE TRAILER. BUT WHEN YOU START TALKING ABOUT HARDCORE HOBBIES LIKE WHITE WATER KAYAKING OR EVEN SOME SERIOUS MOUNTAIN BIKING, YOU NEED TO MODIFY THE TRAILER TO MAKE MOUNTING THESE A LOT EASIER. MOST MOUNTAIN BIKES HAVE WHAT'S CALLED A QUICK RELEASE FRONT HUB, AND THAT IS WHAT'S USED TO SECURE THE BIKE ON A ROOF RACK. WE START WITH A COUPLE OF TABS THAT WE GOT FROM A&A MANUFACTURING. SET THEM UP EXACTLY 10 MILLIMETERS APART AND TACKED THEM IN PLACE. TEST FIT THE BIKE, AND WITH THE FRONT FORK AT THE RIGHT POSITION, WE CAN WELD THE TABS IN AND GIVE IT A COAT OF PAINT. THE REAR RAM IS LOCATED BY SIMPLY MOUNTING A SMALL NYLON STRAP TO WRAP AROUND THE RIM.

THEN WE'RE GONNA REMOVE THIS FRONT BIN.

ALTHOUGH THAT FRONT BIN DID GIVE US A LITTLE BIT EXTRA STORAGE, WE DON'T REALLY NEED IT FOR WHAT WE PLAN TO TAKE ON ANY OF OUR EXPEDITION TRIPS. SO WE'RE GONNA REPLACE IT WITH AN ARB FRIDGE/FREEZER COMBINATION. NOW THIS IS A LOT BETTER THAN A COOLER AND A WHOLE BUNCH OF ICE WHEN YOU'RE TALKING ABOUT SERIOUS EXPEDITION TRAVEL BECAUSE IT'S TRULY A FRIDGE AND FREEZER. IT'LL TELL YOU WHAT TEMPERATURE IT IS INSIDE THE CABINET AND YOU CAN ADJUST IT TO WHATEVER YOU WANT. WHETHER YOU'RE JUST KEEPING SOME DRINKS COLD FOR A WEEKEND, OR YOU HAVE SOME FROZEN FOOD THAT YOU PLAN TO EAT A LOT LATER DURING YOUR EXPEDITION. NOW IT HAS A LATCHING LID TO GIVE IT A GOOD POSITIVE SEAL, AND THERE'S A LIP BUILT INTO THE LID TO PREVENT AN AIR LEAKAGE FROM INSIDE THE CABINET. IT HAS AN LED WHEN YOU'RE GETTING IN THERE AT NIGHT, AND A LITTLE METAL BASKET TO MAKE IT A LOT EASIER TO GET TO THE FOOD THAT'S AT THE BOTTOM. NOW I'M SURE SOME OF YOU GUYS ARE THINKING, THIS IS A PRETTY UNIQUE PIECE OF EQUIPMENT TO BOLT TO THE TONGUE OF A TRAILER. MAYBE YOU WANT TO KEEP IT INSIDE THE TRUCK, KEEP IT A LITTLE BIT MORE SECURE. BUT YOU'VE GOT TO REMEMBER, WHEN YOU PARK YOUR TRUCK IN THE SUN AND IT'S BEATING DOWN ON IT, IT JUST GETS HOTTER AND HOTTER AND HOTTER INSIDE THAT RIG. THIS FRIDGE IS GONNA TRY TO USE THAT HOT AIR TO COOL DOWN THE INSIDE. IT'S NOT GONNA BE ABLE TO KEEP UP AND YOU'LL END UP WITH SPOILED FOOD. THE BEST PLACE TO MOUNT SOMETHING LIKE THIS IS OUT IN THE OPEN AIR. THE FRIDGE IS EQUIPPED WITH FOUR RUBBER FEET WITH MOLDED IN BOLT HOLES. ALL WE HAVE TO DO IS MARK THEIR LOCATIONS ON THE TRAILER FRAME, DRILL IT, AND BOLT IT UP. NOW ALL WE HAVE LEFT TO DO IS TAKE ALL OF OUR GEAR, THROW IT IN OUR TRAILER, AND HEAD OUT ON OUR VERY FIRST EXPEDITION ADVENTURE. BUT BEFORE WE DO, THERE'S ONE THING THAT WE DEFINITELY WANT TO TALK ABOUT. WE'RE ALWAYS TELLING YOU GUYS, WHEN YOU'RE OUT WHEELING, TAKE YOUR GARBAGE HOME WITH YOU. DON'T JUST LEAVE IT IN THE WOODS, MAKE A BIG MESS. NOW THAT'S PRETTY EASY TO DO IF YOU'RE JUST OUT FOR A WEEKEND. BUT IF YOU'RE GONNA SPEND DAYS OR EVEN WEEKS OUT IN THE WOODS, IT CAN BECOME A LITTLE BIT MORE OF A CHORE. THAT'S WHERE THIS BAD BOY COMES INTO PLAY. THIS IS THE TRASHAROO. IT'S BASICALLY A VERY LARGE TRASH BAG. ALL YOU DO IS HANG IT OFF THE BACK OF YOUR RIG OR THE BACK OF YOUR TRAILER. WHEN YOU FILL UP A REGULAR OLE GARBAGE BAG WITH GARBAGE FROM CAMPING, YOU JUST TOSS IT IN THE BACK. THE BEST PART IS YOU CAN LATCH IT CLOSED, KEEP ANIMALS OUT OF IT. YOU DON'T HAVE TO WORRY ABOUT THEM TEARING OUT YOUR TRASH BACK AND SPREADING THAT GARBAGE ALL OVER YOUR CAMP SITE. NOW IT'S NOT JUST A TRASH BAG THOUGH. ON YOUR WAY TO THE TRAIL YOU CAN FILL IT WITH ICE AND DRINKS. WHEN YOU'RE DONE DRINKING THOSE DRINKS, THROW THEM IN THE BAG, HAUL THEM HOME. AND ONCE WE HAVE EVERYTHING INSIDE THE TRAILER AND SECURED IN PLACE, WE'LL HOOK THIS RIG UP TO THE BACK OF OUR CHEROKEE AND HIT THE ROAD!

(ANNOUNCER)>> THEY SAY GETTING THERE IS HALF THE FUN, BUT WE SAY WHY STOP AT HALF?

(IAN)>> SO WITH OUR EXPEDITION PACKAGE ALL BUTTONED UP AND READY TO ROLL, WE PLANNED A SHORT SHAKEDOWN RUN TRIP. THE TRIP WOULD TAKE US OUT TO GOLDEN MOUNTAIN PARK IN EAST TENNESSEE. THE DRIVE THERE WOULD GIVE US A GOOD MIX OF BOTH HIGHWAY AND INTERSTATE, AND SOME ROUGH OFF ROAD TRAILS BEFORE WE COULD FINALLY SET UP CAMP. THE RUSTY'S OFF ROAD LONG ARM SUSPENSION SYSTEM WORKED GREAT ON THE ROAD. THAT'S PARTLY DUE TO THE FACT THAT IT RETAINS THE FACTORY SWAY BARS BOTH FRONT AND REAR. THIS HELPS KEEP BODY ROLL IN CHECK WHEN YOU'RE ON THE BACK ROADS AND WHEN YOU'RE CHANGING LANES AT HIGHWAY SPEED. NOW WE DIDN'T DO THE VEIGHT SWAP IN THIS TRUCK THAT WE'D ORIGINALLY TALKED ABOUT, BUT HONESTLY THE STRAIGHT SIX DID PRETTY WELL. OUR TRAILER WASN'T OVERLOADED, BUT IT COULD HANDLE HIGHWAY SPEEDS AND EASY HILL CLIMBS WITH NO TROUBLE. PROBABLY THE BEST BENEFIT TO HAVING THE TRAILER BEHIND OUR EXPEDITION RIG IS THE FACT THAT WE STILL HAVE LOTS OF ROOM INSIDE THE TRUCK. WE CAN CARRY EXTRA STUFF THAT WE NEEDED FOR THE TRIP, OR EVEN FOUR ADULTS SEATED COMFORTABLY. THE MICKEY THOMPSON 33 INCH TALL MTZ RADIALS HAVE PROVEN TIME AND TIME AGAIN THAT THEY ARE A GREAT DUAL PURPOSE TIRE. ON OUR WJ THEY DIDN'T HAVE ANY ROAD NOISE AT ALL, AND WERE ABLE TO HANDLE HIGHWAY DRIVING WITH EASE. HYDRAULIC RAM ASSIST STEERING NORMALLY SHOWS YOU ITS BENEFITS WHEN YOU'RE DEEP IN THE WOODS, BUT IT ALSO HELPS OUT WHEN YOU'RE DRIVING ON THE ROAD. IT MAKES TURNING THE TIRES DRY A LOT EASIER, AND IT WILL TIGHTEN UP THE TRUCK'S ROAD MANNERS WHEN YOU'RE DRIVING ON THE HIGHWAY. ONCE WE HAD OUR EXPEDITION COMBO INTO THE WOODS, IT WAS TIME TO SET UP CAMP.

(CHRIS)>> OH THIS LOOKS LIKE A PERFECT PLACE TO CAMP.

(IAN)>> AND WITH EVERYTHING UNLOADED OUT OF THE TRAILER, YOU COULD REALLY TELL THE DIFFERENCE BETWEEN HAVING EXPEDITION RIG AND JUST HEADING INTO THE WOODS WITH YOUR BACK PACK.

(CHRIS)>> SHOULD I DO ONE OF THOSE...

(IAN)>> THERE'S NOTHING WRONG WITH A SMALL FIBERGLASS POLE TENT, EXCEPT FOR THE FACT THAT IT TAKES 20 TO 25 MINUTES TO SET UP. THE TRAILER ON THE OTHER HAND, FLIP OF A SWITCH AND WE'RE READY TO CAMP. ONCE THE CAMP WAS SET AND THE FIRE WAS LIT, IT WAS PRETTY EASY TO SEE WHY EXPEDITION OFF ROADING HAS BECOME SO POPULAR. JUST BEING IN THE WOODS AT NIGHT IS A COMPLETELY DIFFERENT SENSATION THAT WHEELING DURING THE DAY. SPENDING SOME TIME AROUND THE FIRE JUST HANGING OUT. YOU KNOW I THINK THAT IF YOU REALLY WANTED TO GO ON AN ADVENTURE, I THINK THAT IT'S THE IDEAL SETUP TO HAVE.

(IAN)>> AS THE SUN ROSE AND BURNED THE CHILL OFF OF THE EVENING, IT'S TIME TO GET UP AND MAKE A GOOD BREAKFAST, BACON! JUST HAVING EVERYTHING RIGHT IN FRONT OF YOU WITH THE TRAILER, AS WELL AS A SPOT TO SETUP YOUR STOVE AND COOK ON, MAKES CAMPING A LOT EASIER. PLUS WHEN IT'S TIME TO PACK UP AND HIT THE TRAIL, IT GOES PRETTY FAST. AN EXPEDITION RIG AND TRAILER IS CERTAINLY A DIFFERENT CUP OF TEA WHEN YOU'RE ON THE TRAILS. YOU ARE NOT IN THE WOODS TO HIT THE HARDEST OBSTACLE OUT HERE. YOU'RE JUST OUT HERE TO SPEND AS MUCH TIME AS YOU CAN. SO YOU'VE GOT TO WHEEL A LITTLE BIT DIFFERENTLY. WHOA, TRAILER, TWO WHEELING THE TRAILER.

(CHRIS)>> I THINK IT'S ALWAYS TWO WHEELING IAN.

(IAN)>> WELL ONE WHEELING THE TRAILER. OUR JEEP ON THE OTHER HAND WAS ABLE TO KEEP ALL FOUR WHEELS FIRMLY PLANTED ON THE GROUND THANKS TO THE ARTICULATION OF THE RUSTY'S OFF ROAD SUSPENSION SYSTEM. NOW THAT'S EVEN MORE IMPORTANT WHEN YOU'VE GOT A TRAILER BEHIND YOU TRYING TO PUSH YOU DOWN THE HILL. HAVING THE ELECTRIC BRAKE MODULE IN THE CAB ALLOWED US TO ENERGIZE JUST THE TRAILER BRAKES AND DRAG IT DOWN THE HILL KEEPING US IN TOTAL CONTROL. 33 INCH TALL TIRES ARE NOT MONSTROUS WHEN YOU'RE TALKING ABOUT HARDCORE TRAIL RIG, BUT ON AN EXPEDITION RIG LIKE THIS THEY REALLY ARE THE PERFECT SIZE. PLENTY OF GROUND CLEARANCE FOR THE AXLES BUT NOT TOO TALL TO MAKE THE TRUCK OFF CAMBER. THE RUSTY'S OFF ROAD TUBULAR BUMPERS FRONT AND BACK CERTAINLY PROVIDED US WITH PLENTY OF BODY PROTECTION WHEN WE'RE IN THE WOODS. BUT MORE IMPORTANTLY, THEY HOUSED OUR 8,000 POUND WINCH. GETTING THIS PACKAGE THROUGH SOME SERIOUS TRAILS MEANT THAT OUR WINCH GOT A GOOD WORKOUT TODAY, BUT WE KNEW THAT GOING IN AND THAT'S WHY IT'S MOUNTED ON THE FRONT. WHOA, THAT TRAILER WAS IN THE AIR. THIS IS A WHOLE DIFFERENT GAME WITH A TRAILER. HAVING THE ARB'S IN BOTH THE FRONT AND THE BACK ALLOWED US TO MAKE TIGHT TURNS WHEN WE WERE IN THE WOODS. BUT WHEN WE PICKED UP A LITTLE BIT OF WHEEL SPIN, FLIP OF A SWITCH AND WE HAD ALL THE TRACTION WE'D NEED. IN THE WOODS IS REALLY WHERE THE EXPEDITION RIG AND TRAILER CERTAINLY BELONG, EXPLORING NATURE AND DRIVING THROUGH SOME MILD TRAILS. WE COULD BE OUT HERE FOR DAYS BEFORE THESE TIRES EVER HAVE TO TOUCH ASPHALT AGAIN. FOR DETAILS ON ANY OF THE PRODUCTS SEEN IN TODAY'S EPISODE, HEAD ON OVER TO POWERBLOCK TV DOT COM.
Show Full Transcript