Ram Releases Teaser Trailer For Upcoming Revolution EV Pickup Truck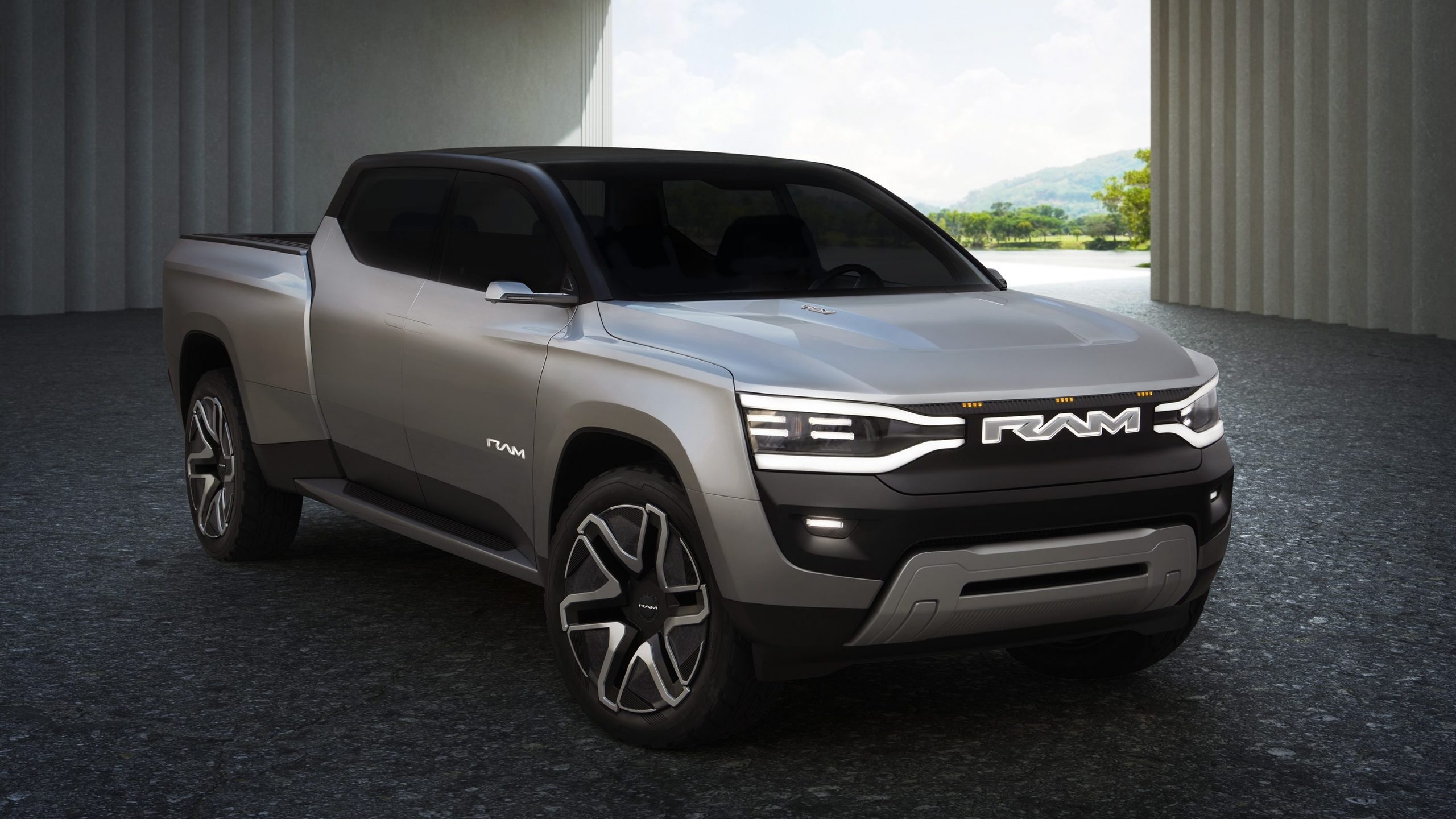 Stellantis released a preview of their upcoming Ram 1500 Revolution BEV Concept, and suddenly the electric pickup truck market just went from hot to scorching.
The truck offers a look into the brand's future, as well as a message to the rest of its competitors of how they will be embarking on their electrified journey. "The Ram 1500 Revolution BEV Concept is our clearest signal yet that we're on the precipice of something extraordinary at Ram and points directly to where we're going on our electrified journey," says Ram CEO Mike Koval Jr. in a statement. "At Ram, we've redefined what pickup trucks can be, and we will do so again by pushing past what competitors are offering by delivering the best electric pickups on the market."
The Ram 1500 Revolution BEV was designed to meet customers' needs and expectations, such as towing, payload capacity, range, and charge time.
The word that Ram uses that best describes the 1500 Revolution BEV is "brutiful." Strong, aggressive, capable, brutal… and yet beautiful all at once.
The truck comes with a long list of futuristic features, such as:
An Artificial Intelligence (AI) virtual assistant that enhances the driver's experience inside and outside of the truck. A 3D Ram avatar serves as the vehicle's face, and responds to voice commands from its users like playing music, closing the windows, and "follow me" in its Shadow Mode
Shadow Mode allows the vehicle to slowly follow the driver walking ahead of the vehicle through sensors and on-board cameras. This type of feature can come in useful where the user needs the truck to move a short distance, but doesn't want to get back in to drive it, like moving tools and equipment across a job site.
Cabin Mode, which adjusts multiple settings inside the truck based on the needs of the driver and passenger(s). These can change the intior lighting, seat positioning, window and skylight opacity, suspension, sound settings, and display options. Some of its options include Productivity Mode, Social Mode, Party Mode, Relax Mode, and other customizable modes.
Advanced Augmented Reality (AR) Heads-Up Display (HUD) allows the user to view objects outside of their normal field of vision through sensors and cameras, and view display information like oncoming hazards and GPS directions.
Smart Home Control gives the user the option to sync-up smart home devices with the truck and control lighting, temperature, cameras, etc.
Exterior projector can turn any night into a drive-in movie night, wherever you are.
And much, much more.
The Ram 1500 Revolution BEV Concept is scheduled to go into production in 2024.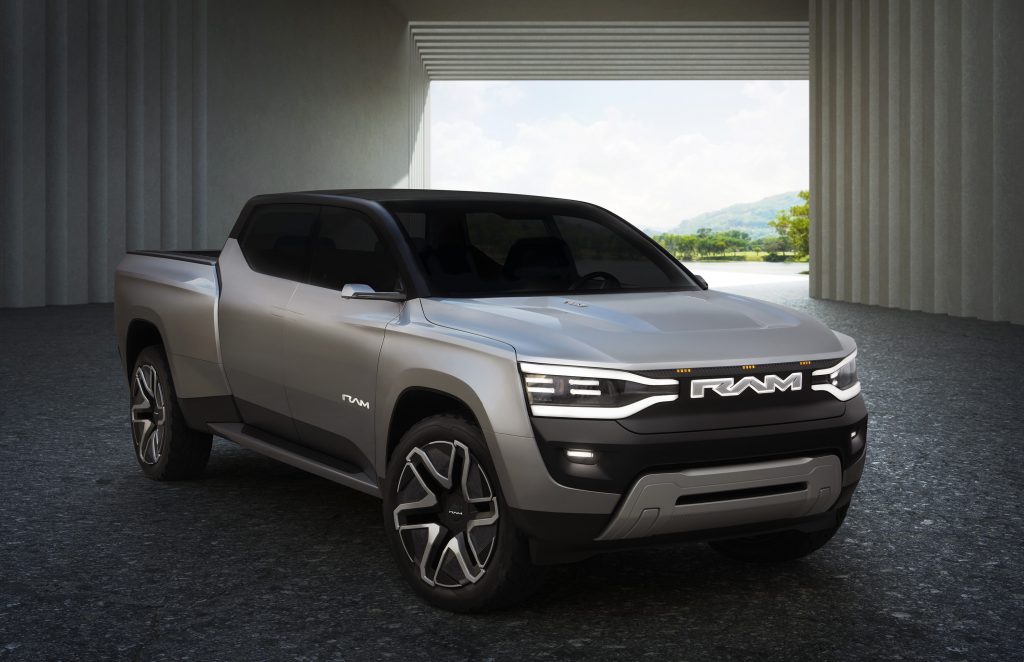 Read More from PowerNation
Latest PowerNation Episodes