Florida Mom Has 9-Year-Old Back Out of Parking Space Because She Couldn't Get Inside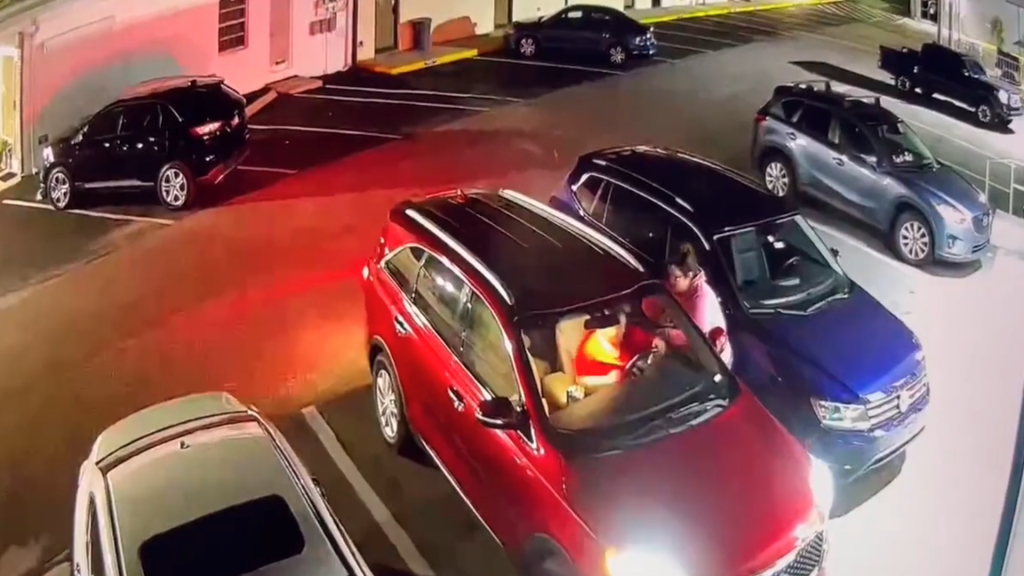 It's not uncommon for parents to teach their children how to drive before they go for their driver's license at 16 years old. However, for one Florida mom, 9 years old may be too young to get behind the wheel.
In a report by ABC Action News, a woman in New Port Richey, Florida is facing child neglect charges and allowing an unauthorized person to drive after attempting to teach her 9-year-old child how to back out of a parking spot due to a "confined parking situation."
As seen in the security footage, Amy Lee Kidd, 40, is seen speaking to her child through the driver's side window, instructing them what to do when putting the SUV in reverse. As the child slowly backs out, they fail to apply the brakes and instead press further on the accelerator.
As a result, Kidd was briefly dragged by the vehicle before it crashed into a building, causing considerable damage to the vehicle.
According to police, neither Kidd, nor the child received any injuries as a result of the incident.
Read More from PowerNation
Latest PowerNation Episodes