With all the hype surrounding the Bronco's revival by Ford, Music City Trucks felt it was the ideal time to honor its heritage by building a classic of their own. With Sea Foam as a sponsor, the 1974 Bronco will undergo extensive upgrades to restore the truck and take a modern approach on a classic rig.
The objective is to overhaul the Sea Foam Bronco from the ground up and rebuild it all by adding an array of new parts. The upgrades include a new chassis from Throttle Down Kustoms, supercharged Edelbrock Coyote crate engine, transfer case, axles, James Duff suspension, fuel system, sheet metal from Dennis Carpenter, and overhaul the interior with custom parts from TMI.
This Beach Cruiser Bronco is bound to turn heads as it cruises effortlessly down the street with its entirely updated undercarriage and body transformation. It will be a piece of restored history that lives on inspiring others to build projects to replicate its success.
FOLLOW ALONG WITH THE BUILD
BEACH CRUISER BRONCO PICTURES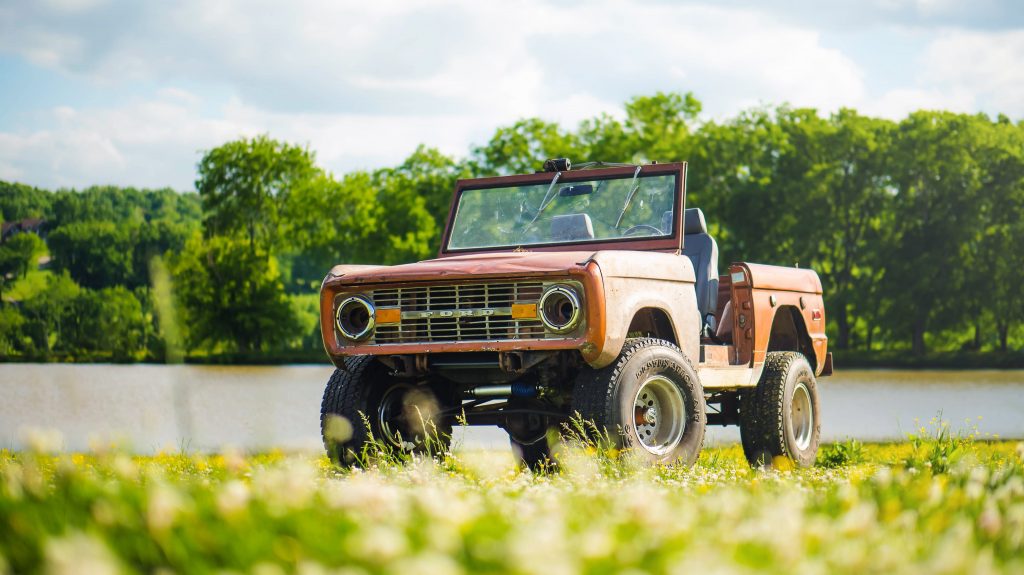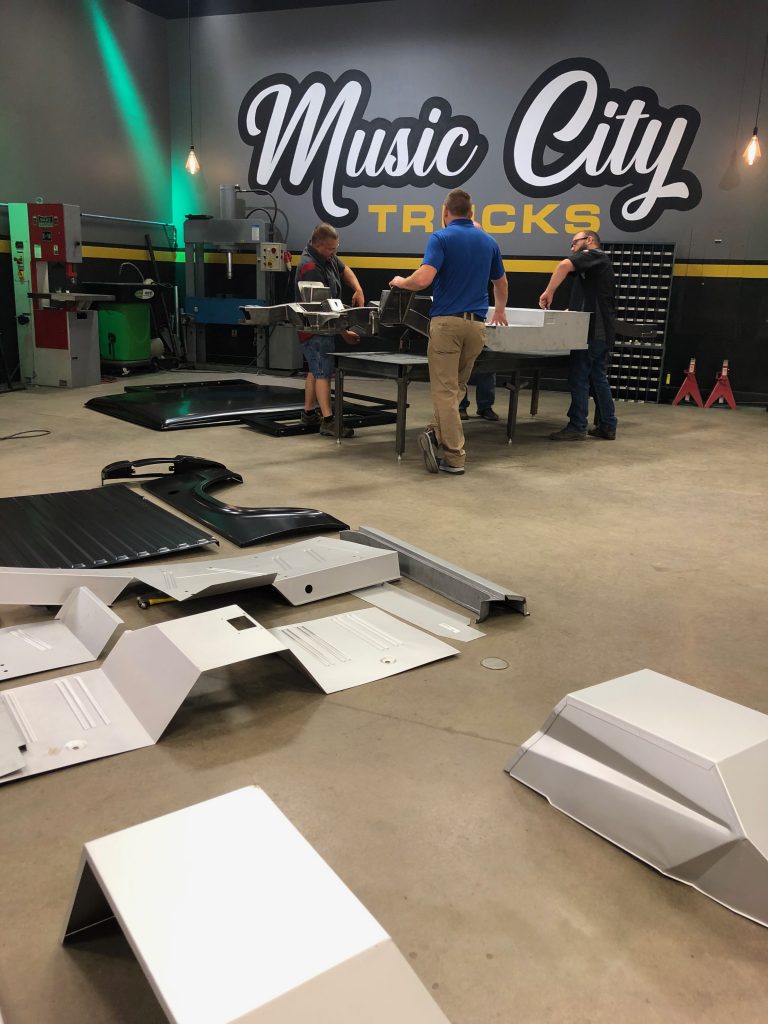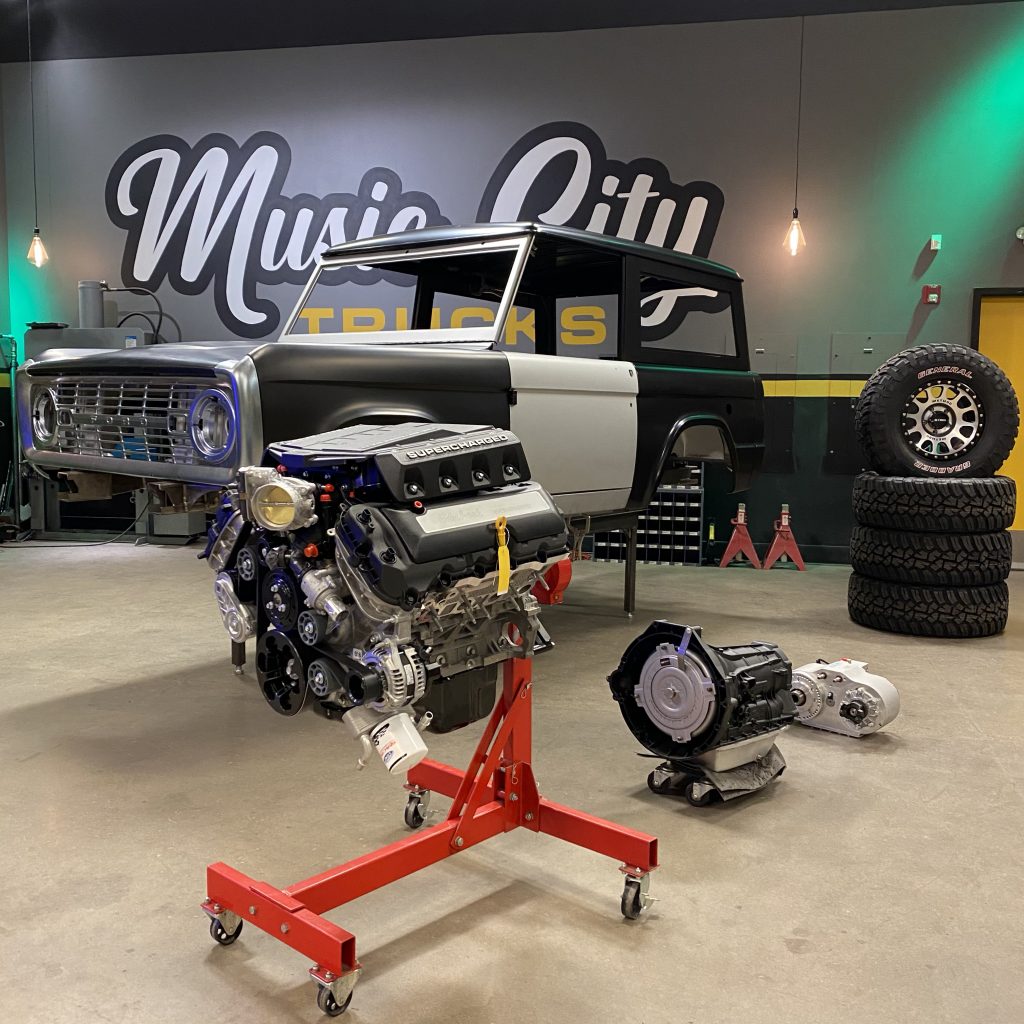 Beach Cruiser Bronco 360 View