Study Shows that Adding Giant Robotic Eyes to Self-Driving Cars Makes Them Safer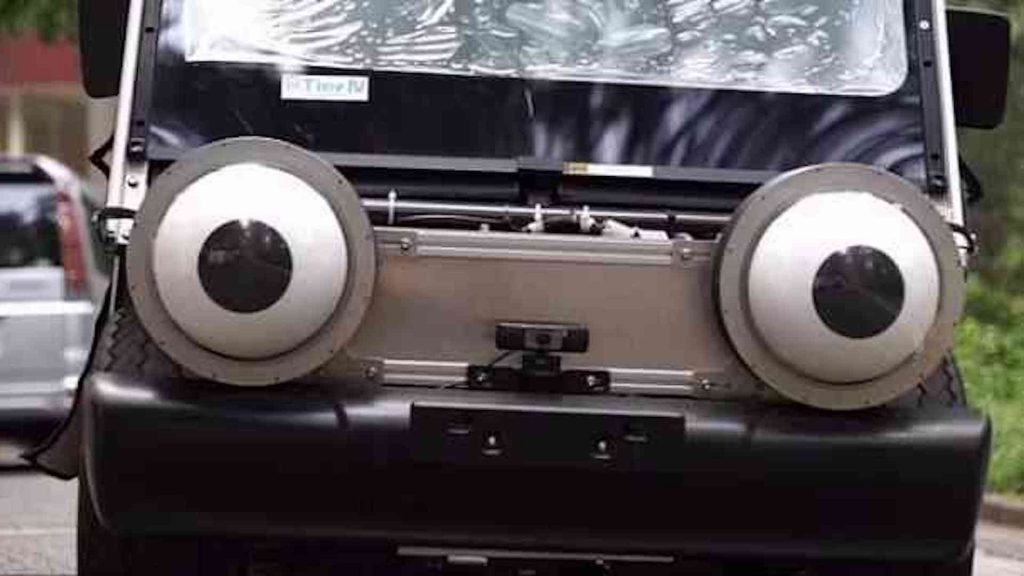 As the concept of self-driving cars like robotaxis continues to develop in its early stages, safety is of course a top priority both for passengers and pedestrians. According to a study conducted by researchers from the University of Tokyo, the solution may have been inspired by the Pixar film Cars. Yes, they actually added a pair of cartoon eyes to help protect pedestrians. Simply put, if the car isn't looking at you, don't cross the street.
The study found that out of nine men, adding eyes to an autonomous vehicle helped reduce unsafe street crossings by 64%. However, with nine women, the results showed no effect, concluding that women are in general safer when it comes to crossing the street.
When asked if they prefer having autonomous vehicles being equipped with eyes, the female participants strongly supported the add-on, saying the eyes made them feel much safer before crossing the road. Meanwhile, the male participants were mostly indifferent over whether the cars had eyes on them or not.
While the researchers were satisfied with the results, they found that one downside to the robotic eyes is that they were only able to divert their attention to one person at a time. A car with cockeyes would look a bit odd, and a car with multiple sets of eyes would just be creepy.
Normally, when a pedestrian crosses the street with an oncoming car, they look toward the driver to make sure they are paying attention to the obstacles in front of them. Whether a car with robotic eyes will be able to understand, comprehend, and react in the same way as an attentive human driver remains to be seen.
Read More from PowerNation
Latest PowerNation Episodes