Someone Stole The Catalytic Converter Out of the Oscar Mayer Weinermobile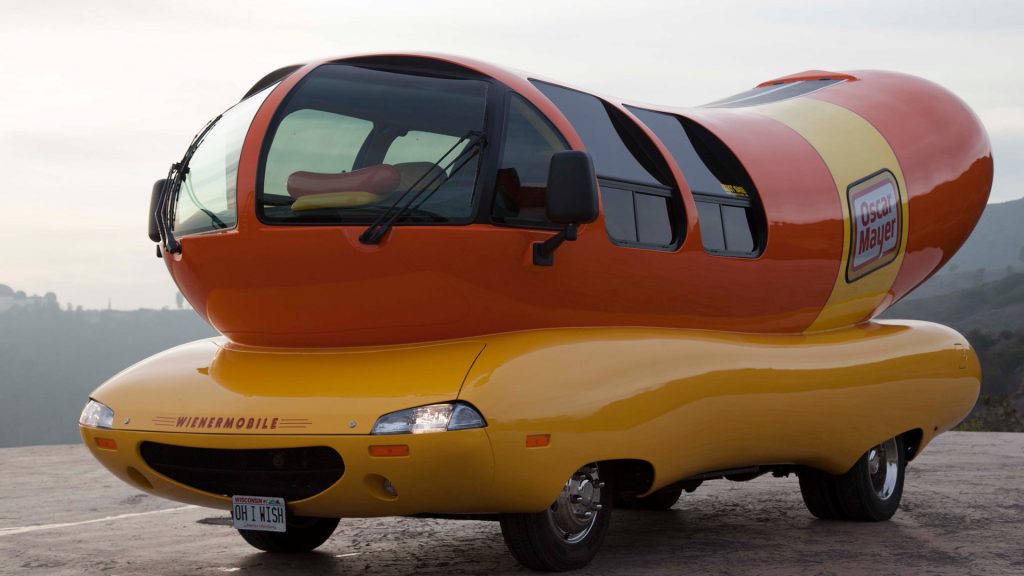 Stolen catalytic converters have become an increasingly frequent crime throughout the country, and some thieves in Las Vegas, NV took a bite out of the Oscar Mayer Weinermobile's undercarriage.
In a report by 8 News Now, the 27-foot-long hot dog was parked outside the Sonesta Suites in Las Vegas for some appearances in anticipation of the Chiefs/Eagles game over the weekend. It wasn't until the morning of Friday, February 10th that staff realized that the Weinermobile's catalytic converter was stolen.
RELATED: Justice Department Cracks Down on $545 Million Dollar Catalytic Converter Theft Ring
It was transported to a nearby Penske Truck Rental where mechanics were able to outfit it with a temporary catalytic converter while awaiting a new replacement. However, a repair like this is a lot more complex than simply replacing the part. Installing gaskets, sensors, and resealing the converter takes time in order to regulate the heat and temperature of the system.
Catalytic converter theft has become a common crime in Las Vegas alone where 2,600 were reported stolen in 2022. This is due to the devices containing valuable metals like palladium and platinum, which can be resold for thousands of dollars and can be removed from vehicles in under a minute.
Read More from PowerNation
Latest PowerNation Episodes