Ford CEO Jim Farley Proposes the Production of a Street-Legal Mustang GT3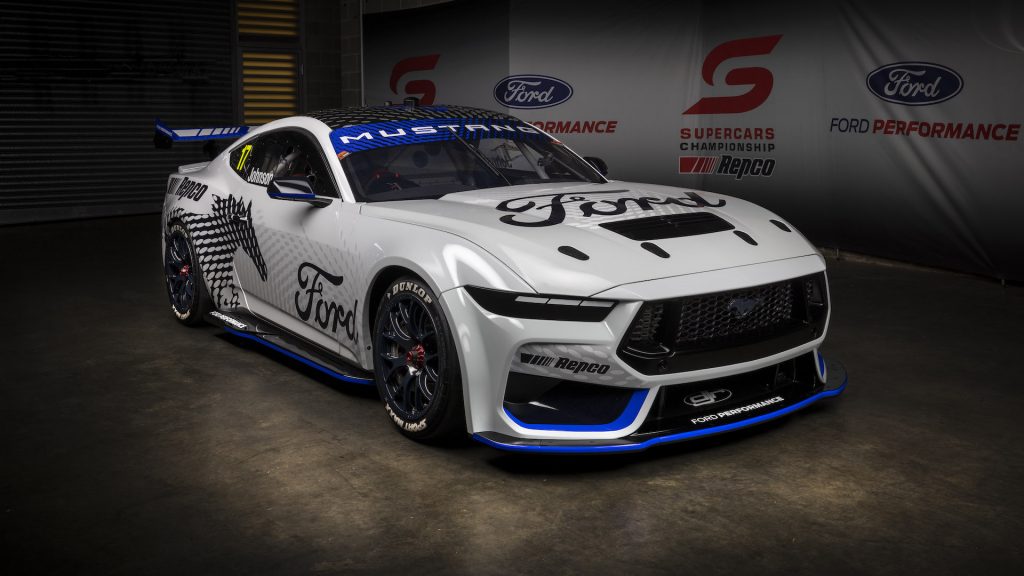 The Ford Mustang GT3 is slated to be the most powerful Mustang to date, and it only exists as a race car. For now at least.
The 2024 Ford Mustang will be the debut model year of its seventh generation, and everyone is buzzing over the mighty Coyote V8 engine that appears to literally and figuratively pull ahead of the competition. With Dodge shifting its next generation of Challengers and Chargers to an all-electric drivetrain, and Chevrolet announcing the end of the Camaro's production, it appears that enthusiasts fans are flocking to the new Ford Mustang for modern muscle and power.
RELATED: Top 5 Things About The 2024 Ford Mustang You Need To Know
Is The Mustang GT3 Street-Legal?
CEO Jim Farley even shared a short video of the Mustang GT3 roaring down the track in a test run at the Sebring International Raceway in Florida. After proposing the idea to followers that Ford should develop a street-legal version of the race car, responses were overwhelmingly positive.
The Mustang GT3 vs S650 Mustang Dark Horse
The most powerful version of the 2024 Mustang, the S650 Ford Mustang Dark Horse GT3 (aka the "Dark Horse R") serves as the brand's high-performance race model that is as fast as it is loud. What sets this model aside from the regular production version of the S650 Ford Mustang Dark Horse is that the Mustang GT3 is powered by a race-modified version of the 5.0-liter Coyote V8 engine developed by members of the Ford performance team.
Engine aside, the Mustang GT3 is also a race-spec car, which means that it is also equipped with a much different suspension than the S650s. It runs with an unequal-length double-wishbone suspension in the front and rear, as well as a rear-mounted transaxle gearbox.
The GT3 does feature body panels similar to those available to regular consumers but are more designed for optimal aerodynamics, as well as having a full carbon fiber body.
Read More from PowerNation
Latest PowerNation Episodes