Chris Stapleton Collaborates with Ram to Design One-Of-A-Kind Ram 2500 "Traveller" Truck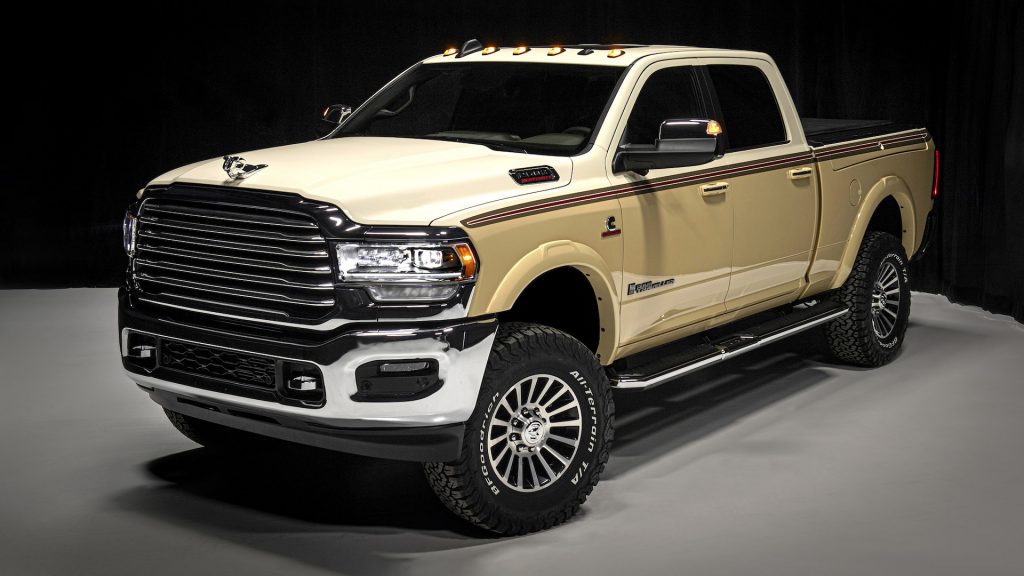 Ram trucks has joined forces once again with eight-time Grammy-winning country artist Chris Stapleton to design a one-of-a-kind pickup truck that pays tribute to the brand's retro past with a fresh, modern twist.
Built on the Ram 2500 Heavy Duty, the Ram "Traveller" truck is a continuation of the brand's longstanding partnership with Stapleton that includes a Ram Nation concert and instrument donation for the students at Stapleton's former high school in Paintsville, KY in 2016, the ad campaign helmed by Stapleton's song "I'm a Ram", and his exhibit at the Country Music Hall of Fame "Chris Stapleton: Since 1978", presented by Ram Trucks.
"Our relationship with Chris Stapleton is special because he is not just a partner, we consider him to be a friend. He represents our shared values of hard work, determination, and perseverance," says Ram CEO Mike Koval Jr. "Our journey with Chris throughout his career is something we are extremely proud of and to see this Ram Truck collaboration come to fruition is an endeavor we will cherish for a long time."
The exterior draws inspiration from one of Stapleton's favorite trucks, the 1979 Ram Palomino with a mixture of colors like Linen Cream, Radar Red, Bison Brown and Cashmere, along with striped graphics applied to compliment the Ram 2500's natural lines. The "Traveller" also features Turbo Fin 18-inch wheels, classic Ram 1980s fonts for its badges, and a large 3-D Ram hood ornament serving as the stylish centerpiece of the truck.
The interior of the Ram "Traveller" follows the same theme as the exterior, drawing much inspiration from the '70s and '80s, and adding modern comforts and style. That includes the Bison Brown as the primary color seen in the seats, armrest, steering wheel, dash, and additional accessories. Additional internal stylings feature plaid flannel into the headrests that is made from an identical material worn by Stapleton on the cover of his debut album Traveller. Throw in Walnut Burl wood accents, speaker grilles designed to resemble guitar amps, and much more.
In a press release, the Ram 2500 "Traveller" truck is scheduled to debut at the Country Music Hall of Fame and Museum at the current Chris Stapleton exhibit on Monday, November 7th.
Read More from PowerNation
Latest PowerNation Episodes