Ford Will Give Bronco Customers $2,500 to Change or Cancel Their Orders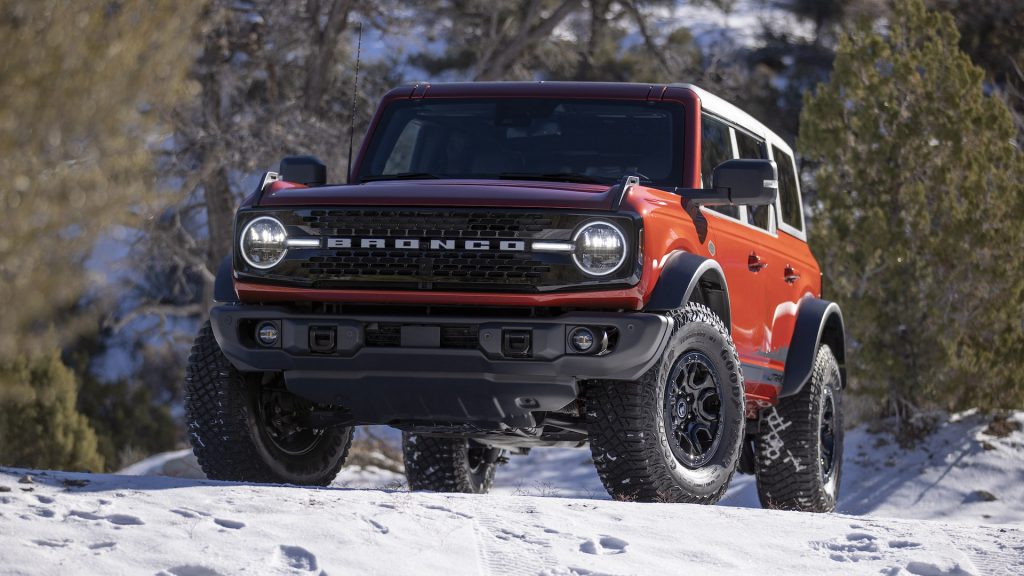 Low inventory and high demand for new vehicles have been a blight on the auto industry for years, leading to some very impatient customers waiting on their orders to arrive. So when some Ford Bronco buyers ordered the SUV back in July of 2020, and did not see the final product until December of 2022, there would certainly be some frustration being built up during that time.
An online thread of customers awaiting shipment on their Broncos has expanded to 74-pages, each of them sharing the latest update on their orders constantly being delayed for weeks on end.
The frustration is not lost on Ford, as the company has had to fill holding lots full of nearly-finished vehicles awaiting microchips. Some of the lots have been filled to the brink of where it could be seen from space.
But as an offer to alleviate those frustrations, it is being reported that Ford released an incentive to dealers that they will offer customers who pre-ordered the 2023 Ford Bronco $2,500 to either cancel their order, or to choose a different vehicle (mainly one not affected by supply chain constraints).
This offer isn't primarily exclusive to the Bronco either. Some of the other Ford models eligible for the discount include the Escape, Bronco Sport, Edge, Explorer, Expedition, Ranger, and F-150.
For customers that insist on moving forward with their 2023 Bronco, they will still be able to receive the $2,500 discount if they choose to opt out of certain features that could be delaying their orders, like the molded-in-color hardtop, Lux Package, and Sasquatch Package. Those that ordered the Bronco Wildtrack are also eligible for the discount if they switch over to the Big Bend, Out Banks, or Badlands trims.
This incentive is reported to be available up until April 3rd.
Read More from PowerNation
Latest PowerNation Episodes