Three Cars Fall Into Massive California Sinkhole in One Week, Despite Obvious "Road Closed" Sign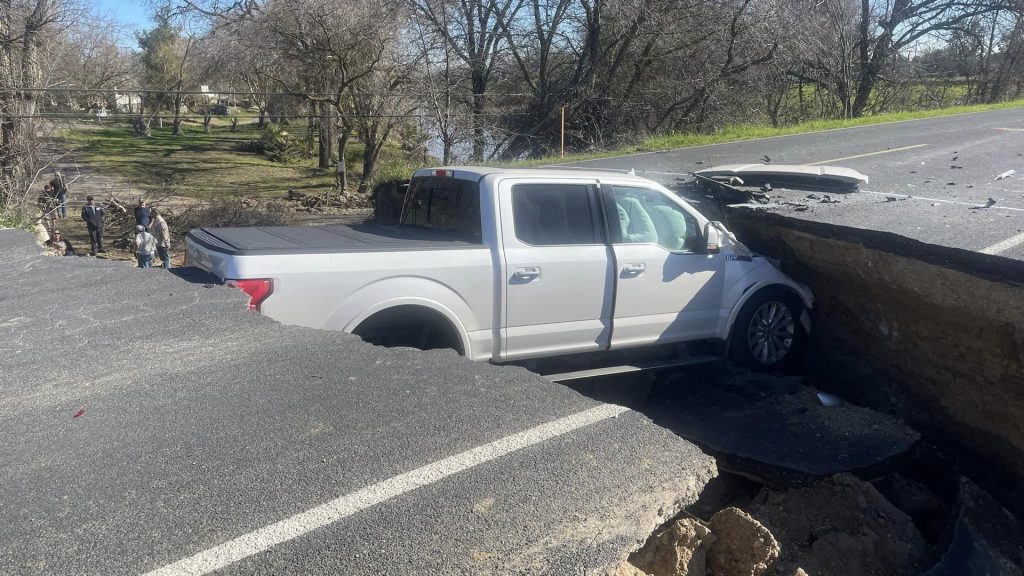 The California Highway Patrol is left boggled when three people fall victim to a massive sinkhole, despite the road being clearly marked "closed."
In San Joaquin, California, a sinkhole so big that it completely split a two-lane street in half has since swallowed three separate vehicles in a single week.
According to authorities, a nearby retention pond caused the road to erode, resulting in the formation of a massive sinkhole. The CPD informed residents that the area would see "long term closure" before crews will be able to repair it. However, despite placing "road closed" signs and declaring the road unsafe, emergency crews have had to remove three cars inside the collapsed roadway.
"It happened again. We can't make this stuff up," the CPD posted on their Facebook page. "This was 100 percent preventable. There is no excuse. The signs are clear, visible, and unobstructed. The driver was issued a citation. If you pass a road closure you are also subject to a citation. 'ROAD CLOSED' signs and barricades are strategically placed for your safety. DO NOT drive past a road closure. If you come across a road closure, turn around, and find a different route."
According to CBS Sacramento, the sinkhole is expected to be fixed over the course of several weeks.
Read More from PowerNation
Latest PowerNation Episodes