This LS-Swapped Drag Racing U.S. Mail Truck is Faster Than Your Muscle Car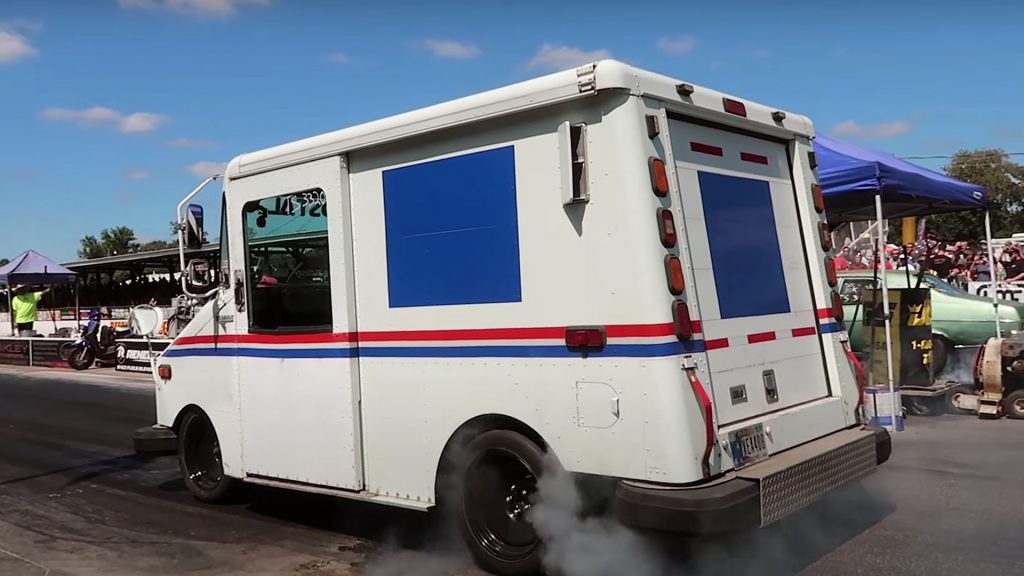 Ah, so this is what they mean when they ask if you want to pay extra to overnight a package.
We're wondering why it's not named something like Project Overnight, or Project Priority Mail, but this is quite the project. We know a thing or two about upgraded mail Jeeps because we've seen a thing or two with Project Junk Mail.
In honor of LS Fest, covering this LS-swapped Grumman LLV just made sense. The right-hand drive truck typically comes standard with a GM Iron Duke 2.5L engine that can hardly achieve 65 mph, which we now understand where the phrase "snail mail" comes from. Even with its shortcomings, owner, David Stacy, from Laporte, Indiana, saw potential in this one-of-a-kind vehicle.
Stacy is a former aerospace maintenance technician who spends his days hauling priority mail around the United States. Prior to his wild idea coming to fruition, he was already a gearhead. He attended Holley LS Fest for many years, which gave him the idea to take on a project like this. After two years of searching, he found something he could purchase. As fate would have it, it was in his hometown.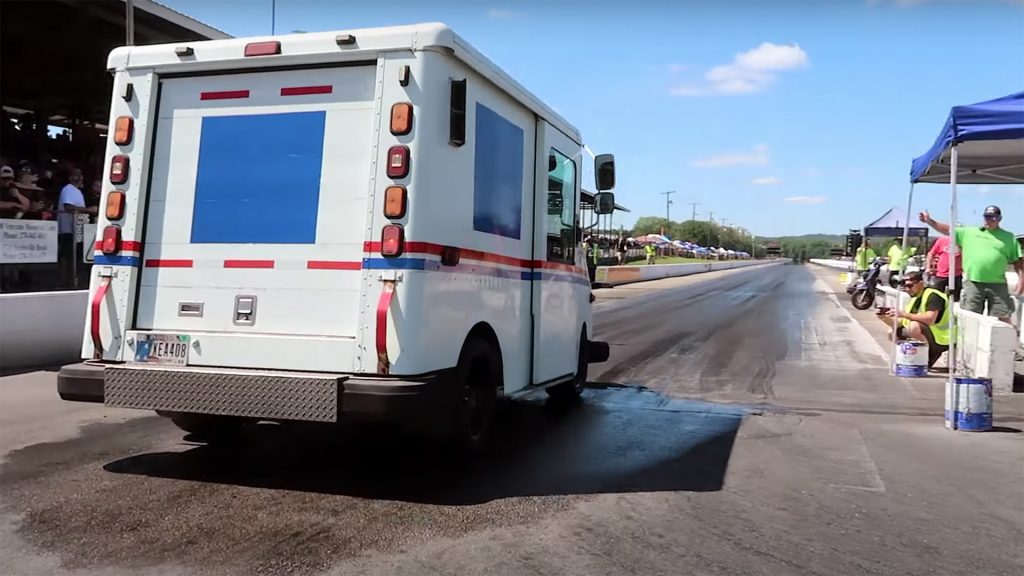 When he took the vehicle in his possession, he went all in and didn't mess around. Stacy added a 6.0L LS and pared it to a 6L90 transmission. If that wasn't enough for the tiny steel box, he added an LSA supercharger, which brought the mail truck to 584 horsepower and 600-pound-feet of torque. It weighs a stout 4,000 pounds, and because it's a bit top-heavy, Stacy has to use an open trailer to tow it to events. As you might expect, the truck generates a lot of attention whenever it's brought out, allowing him to keep his "LS Postal" performing at a high-level.
When the video below was filmed, Stacy was about to have the blower ported, which would bring it to 750 horsepower. However, Stacy said the engine can hold up to 1,000 horsepower if it's done right but thinks it may be going a bit too far. He's reached 108 mph in it – a bit faster than we'd feel comfortable in that. Either way, it's incredible to see something like this getting the respect it deserves.
Read More from PowerNation
Latest PowerNation Episodes