Justice Department Cracks Down on $545 Million Dollar Catalytic Converter Theft Ring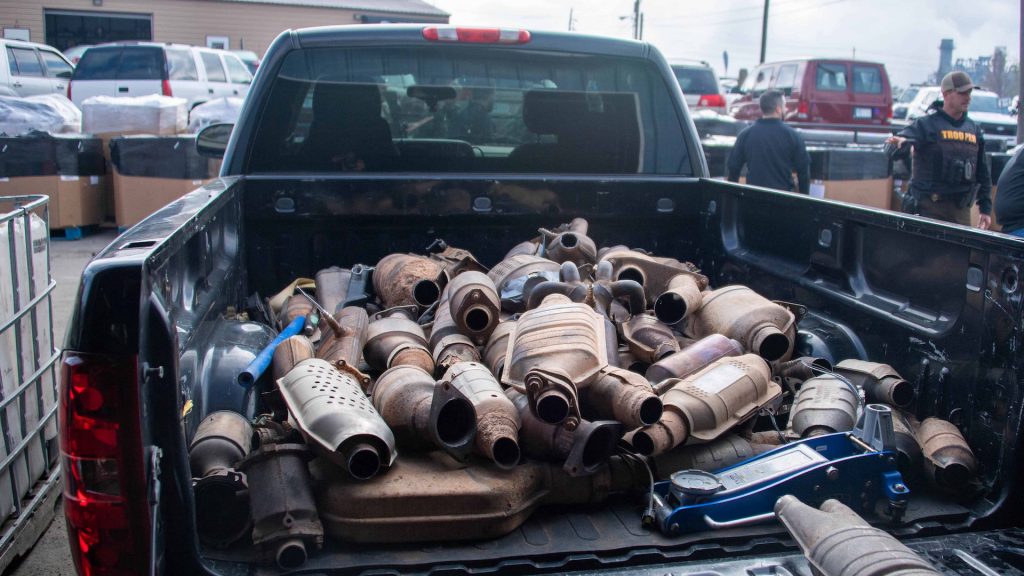 The U.S. Department of Justice announced that they took down an enormous, nationwide catalytic converter theft ring. According to the DOJ, over twenty people were arrested across five states, and is seeking forfeiture of over $545 million in assets.
"Amidst a rise in catalytic converter thefts across the country, the Justice Department has today carried out an operation arresting 21 defendants and executing 32 search warrants in a nation-wide takedown of a multimillion-dollar catalytic converter theft network," says Attorney General Merrick B. Garland in a statement. "We will continue to work alongside our state and local partners to disrupt criminal conspiracies like this one that target the American people."
A federal grand jury in the Eastern District of California has filed a 40-count indictment against nine individuals for crimes ranging from conspiracy to transport stolen catalytic converters and conspiracy to commit laundering. A Sacramento group was allegedly purchasing stolen catalytic converters and then would ship them to DG Auto in New Jersey, collecting more than $38 million from the operation.
DG Auto is also being indicted by the DOJ for knowingly purchasing stolen catalytic converters for the sole purpose of extracting the valuable metals contained inside and selling those materials to refineries, making over $545 million.
"Last year approximately 1,600 catalytic converters were reportedly stolen in California each month, and California accounts for 37% of all catalytic converter theft claims nationwide. I am proud to announce that we have indicted nine people who are at the core of catalytic theft in our community and nationwide," says Phillip A. Talbert, the US Attorney for the Eastern District of California.
In a separate operation in connection to this catalytic converter theft ring, a federal grand jury in the Northern District of Oklahoma has indicted 13 people on 40 counts, very much similar to the group based in California who also bought stolen catalytic converters and sold them to DG Auto.
Some individuals involved in this case had made between $6 million and $45 million. Local thieves could receive over $1,000 per catalytic converter.
Some of the valuable metals found inside catalytic converters include palladium, platinum, and rhodium. Palladium is valued at $1,901 per ounce, Platinum is $984, and Rhodium can be sold at $13,990 per ounce.
Read More from PowerNation
Latest PowerNation Episodes