Houston Police Uncover $1 Million in Stolen Catalytic Converters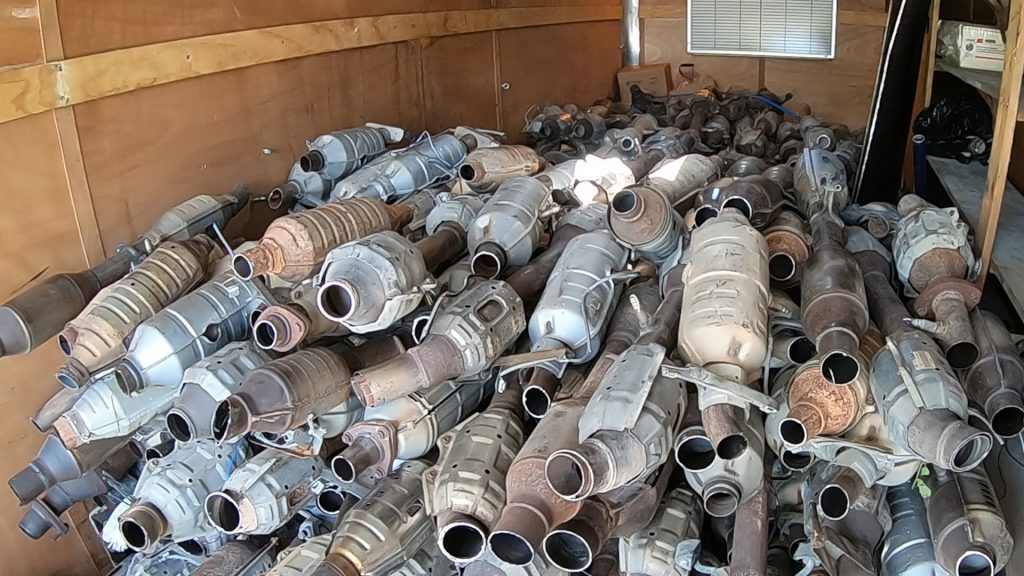 According to a report by KHOU, Houston investigators were able to uncover over $1 million in stolen catalytic converters by a crime syndicate by raiding six houses and a warehouse. Six arrests were made, including one arrest in Oklahoma.
Investigators say they managed to recover 477 catalytic converters, as well as 2,800 oxygen sensors, 29 firearms, 1 Glock switch, and 1 stolen Hellcat.
Local police took a personal interest in this case after a sheriff's deputy was killed in the line of duty after confronting suspects attempting to steal the catalytic converter from his vehicle.
Possessing a "cut" catalytic converter was made illegal within the city limits in an attempt to deter criminals. Investigators later discovered that hundreds of stolen catalytic converters were being transported throughout the state of Texas by a syndicate of thieves.
Having your catalytic converter replaced can cost between $1,800 and $3,000, totaling over $1 million on the street. Overall, police believe the crime ring may be responsible for over $11.6 million in damages.
In the wake of these arrests, police believe that they will be bringing an end to thefts happening in the Houston area involving the Harris County Sheriff's office, Homeland Security, DPS, and HPD.
Read More from PowerNation
Latest PowerNation Episodes